Bio
. I am an enthusiastic, intellectually curious, data-driven solution-oriented Data Scientist and continuous learner with problem-solving strengths in machine learning and data analysis. I am a goal-oriented, hands-on learner with a passion for growth within my expertise. My main professional objective is to create meaningful and impactful work using data science and machine learning techniques. I am a motivated person with excellent leadership & communication skills. I always have a positive mindset and I am looking to gain valuable experiences in data science. I find professional fulfillment in innovation and providing a meaningful contribution to society. I am a big fan of Bayesian statistics, classification tasks, cluster analysis, outlier detection and data visualization using ggplot. I enjoy building machine learning solutions to real-life problems.
During my graduate studies I have conducted research in Dr. Olga Baysal's Software Analytics lab. My Master's thesis was focused on studying how to define, and quantify the expertise of software developers based on publicly available data from GitHub and Stack Overflow. The title of my thesis was "Cross-Platform Software Developer Expertise Learning" and successfully defended it on April 21st 2020. In my thesis, I worked with LDA topic models, which gave me an in-depth knowledge of Bayesian approaches. The main application of my graduate work is the recruitment of the right candidate by defining someone's expertise area based on their user activities on collaborative platforms. I graduated from Carleton University's Data Science program in June 2020 with a Master of Computer Science Specialization in Data Science degree.
My key technical skills include, but not limited to Python, R, SQL, Java, report writing, traditional machine learning, working with textual data, deep learning, data mining, statistics, data collection, cleaning, and wrangling, data visualization, statistical modeling, EDA, handling unstructured data, algorithm, database and experiment design, and many other data science techniques.
My interests include, but not limited to machine learning, healthcare applications of machine learning, financial data analysis, applications of deep learning, time series analysis & forecasting, outlier detection, classification tasks, cluster analysis, text analytics, data mining, sports analytics, real-time data analytics and simulations, motorsports data analytics & race strategy, conveying useful information through dashboard visualizations, and applications of computer vision and natural language processing.
Timeline
.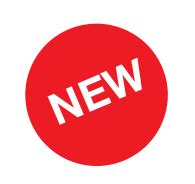 February 2021 - present:
I am working as a Data Scientist in Health Canada's Data Analytics and Reporting Team (DART) in the Regulatory Operations and Enforcement Branch in Ottawa, Canada.
June 19th, 2020:
Graduated with the Master of Computer Science Specialization in Data Science degree from Carleton University in Ottawa, Canada. See my LinkedIn post about it.
April 21st, 2020:
Successfully defended my Master's thesis titled Cross-Platform Software Developer Expertise Learning at Carleton University in Ottawa, Canada.
September 2018 - April 2020:
Graduate Research and Teaching Assistant at Carleton University
Master's thesis in mining Stack Overflow and GitHub creating a novel approach to cross platform software developer expertise learning
September 2019:
Featured in Carleton University's Eureka! magazine:
A LinkedIn post about my article can be found here.
This article was featured on Carleton University's Instagram and LinkedIn page as well
May 2019 - August 2019:
Data Scientist Intern at National Research Council Canada:
Worked in NRC's Data Analytics Center in Ottawa, and completed a 4 month contract for a government client
September 2018 - June 2020:
Carleton University - M.Sc. in Computer Science with Specialization in Data Science:
Data Mining, Machine Learning, NLP, Deep Learning and Empirical Software Engineering. Adviser: Prof. Olga Baysal
May 2017 - August 2017:
Undergraduate Researcher at University of British Columbia Okanagan:
Received an Undergraduate Research Award and worked a modern approach to feature-based opinion mining, using word embeddings
September 2015 - April 2018:
Undergraduate Teaching Assistant at University of British Columbia Okanagan:
Helped students apply concepts taught in lectures via hands-on programming
September 2014 - June 2018:
University of British Columbia Okanagan - B.Sc. Honours in Computer Science, Minor In Data Science
Completed an Undergraduate Thesis Data Science project under the supervising of Prof. Abdallah Mohamed and Prof. Jeffrey Andrews